Individual Offerings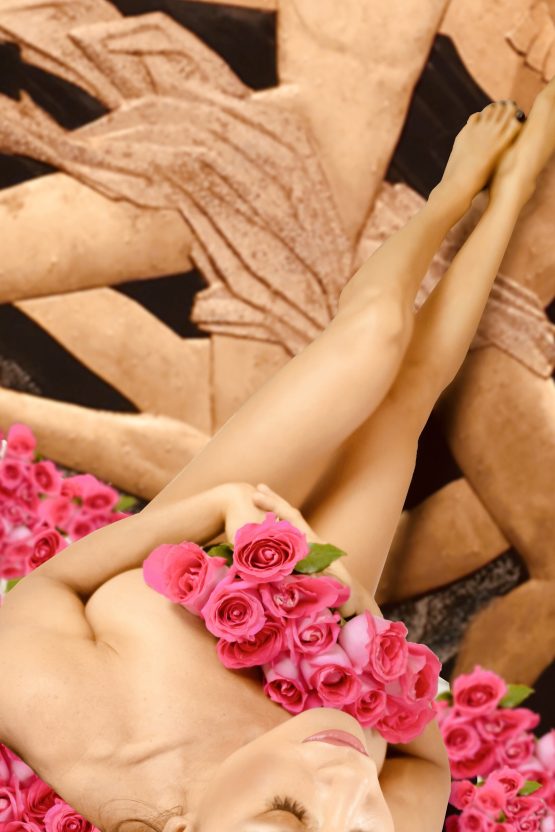 "Be loving toward your body, befriend your body, revere your body, respect your body, take care of your body-it is nature's gift. Treat it well and it will reveal great mysteries to you. All growth depends on how you are related to your body."
Osho
Welcome to Sensual by Nature. . . A sanctuary for peace and sensuality. . . I invite you to heal, rejuvenate, and explore Your many gifts in dedication to celebrating sensuality . .

INDIVIDUAL SESSIONS In Studio: We practice the art of slowing down and really feeling each sensual moment, so longer sessions are most enlightening and transcendent. Of course, if you have limited time, I do offer the shorter sessions, and you will experience Tantric Healing. All sessions are a  Celebration of Sensuality 💖

to discover donations go to 
*Day Travel and Travel Companion to your chosen location for a specially designed Sensual Retreat just for You. Discuss with me personally.
*Same day booking are sometimes possible, I may ask that you gratuity 50$ for last minute respects, depending on whether I have to move appts for your request.
*Outcall in NYC area add 150$ for travel expense and time away from studio~ discuss with me.
"Live wholly, love deeply, laugh often. . . take care of yourself on a regular basis and your life will change for the better. . . let me be a part of that change for YOU. . . always " xo Oceana
i welcome men, women, and couples.
🌹 what happens in a session?
Individual Sessions Offerings. . .
Tantra is the art of co creation and presence each session is unique to you
~ IN STUDIO SESSIONS
Enter my warm, private, upscale, peaceful world, in the heart of New York City. Instantly you will be transported, gently surrounded by luxurious beauty, and guided to an open heart, a feeling of bodily health, unconditional care and acceptance, and guided into a deep transcendence. . . as you bask in the sacred glory of sensuality, heart and spirit. .
When you enter. … 
Talk, breath, touch, gaze. . . Total Lightness, orgasmic pleasure  energy will be felt throughout your entire being.
I will guide to take deep breaths, especially when feelings of intense energy surge. A sensual stimulation  clears your mental, awakens your soul, your spirit and body out of time and place. Healed, energized, in a highly more enlightened way than you have ever felt before
~ A Journey into What it's Like. . .
Every experience is different and each session is designed   for your most enlightening healing and awakening journey. . .  "Simply arrive curious . . ." xo
Arrival. . .
I welcome you with a heart to heart hug. . . you feel warm, loved and cared for. In my sanctuary, you will find yourself surrounded by the sweet smell of roses or lavender, soothing candle light, and artful images.
I offer fresh water, fruit. I offer a hot shower for you to wash away the outside world, and give breath and sensuality guidance as you step into this shower experience.

The shower and linens are always fresh. *The studio is also beautifully gifted with a top of the line air purifier, air conditioner, large windows, and floor and ceiling fans to create a fresh, healthy, pure air environment for your breath and touch journey. 
If you have brought a gift or offering to the sanctuary, as many people like to, I am happy to receive as you arrive, and wear it for you. . . or use during session. . .(simply inquire for sizes and tastes. . .or surprise me with something you wish  share!) 
Session. . .
After your shower, I will dry your sacred body,  and continue the breath guidance as we move into the back sanctuary. Sometimes,  I will simply ask that we sit across from one another, talk, eye gaze, and breath. Here, is open forum for you to move more deeply into a feeling from within, and share anything you want to address in session. . . perhaps health, relationship, trauma, anxieties, gratitudes, philosophical wonderments, fantasies. . .everything you share is acred between us and will be held within the depths of my oceanic energetic being.
As I guide you into grounding meditation and sensory opening, If we are simply together to celebrate sensuality, relax and become present, a way from the rituals of the outside world. .  I may dance a bit for and with you, move, become  deeply immersed in sensual flow. .  . slowing down, becoming attuned to the moment to moment sensuality in our bodies, no goal, simply opening to the divine presence and transcendence of sensual bliss.
If we are working together healing old traumas, creating new ways of feeling our beautiful sacred bodies,  I  am a trained therapist, and will guide you through several beautiful Gestalt style, inner child and emotional journeys for deepening self  love and shed blocks in your beautiful body, in your own process and time .  . 

The session is always tailored best for beautiful YOU, I will incorporate a range of Tantric bodywork, stretch and movement, and sensory opening experiences that enliven your entire being, beyond flesh and into spiritual transcendence.  I love each of you so divinely and uniquely, and am here for your healing and growth journey, to make you living experience a better. . . a celebration of your body, heart, interconnected life, and nature's sensuality all day long. . . Enter the circle of Light. . . Love. . . Gratitude. . . Blessings. . . Tantric Health. xo LOVE!!! 
🌹How Often Should I Visit!?
Cultivating your sense of what you need intuitively and personally is part of the growth here. . .xo
Many people choose to work with me ongoing. . . develop. relationship over time of trust, a simple companionship, a supplementation and oasis form the hectic tasks of life and family. Yes. .  One beautiful session will enlighten and rejuvenate. Those who choose to experience ongoing sessions will grow, develop, and open parts of you that you  may not even be aware are there or possible to experience in this lifetime . .all is possible!. . .this is a life changing experience . .Through my gentle intuition, and depth of knowledge, and as you take the practices into your daily life, you will learn the many stages of circulating Sacred Energy throughout your being. You will feel able to cultivate a greater sense of joy, positivity, and vital energy and feel fun, sexy, loving — more at ease with your authentic Self. Pleasure, health, wellness, and expansive mind set in your daily life and sensuality are your gifts. to cultivate. I love being of service to your joy and cultivation of love in this world.  (SEE MEETINGS)
~ Do you live far away, want to visit but . . .experience VIRTUAL FACE TO FACE INTERACTIVE SESSIONS!
VIRTUAL TANTRA Sessions are a beautiful way to experience the inspiring beauty of your Goddess and your SENSUAL TANTRIC HEALING growth.
What do we do VIRTUALLY?
I have cultivated the rare ability to touch you energetically, through my eyes, voice, words and presence. Together we talk, gaze, breath and bring deep pleasure to your entire being. Enliven sluggish and dormant energies in your body, mind, heart, spirit. You will be guided to circulate intense sensual energy, stimulation throughout your body, mind, spirit.
More about Oceana and My Offerings. . .
I am trained in and incorporate in every session: intuitive touch, Bio-Dynamic Breath, Somatic Opening, and Tantric Energy practices.

🌹Be sure you will learn some simple practices and take in new perspectives that will continue with you as you flow back into your daily life
🌹BENEFITS OF TANTRA ~ In Just One Session All Individuals will:
*Transcend mental chatter and enjoy inner energies as a path to a more peaceful place within
*Deepen your breath, Open and Invigorate circulation of life force energy
*Deepen awareness of your mind and body
*Activate the sensitivity of your body
*Open your heart, to allow the power to heal, calm and strengthen you and inspire others
*Techniques and communications to deepen intimacy with yourself & partners
*Calm Anxiety, Increase Sexual Heights and Stamina

~ As we Continue, Over time. . .You will benefit and learn:
*Tantra yoga breath and spinal practice
*Chakra Cleansing and Balancing
*Mantras for manifestations and healing trauma
*Support you emotionally through the vast array of feelings experienced in life
*Guided journaling & Gestalt therapy
*Talk through goals and create ways to manifest with more focus
*Help you voice deep, hidden feelings
*Develop a healthy mind, body, heart connection in you, your partner, your child
*Emotional awareness, self-acceptance, value in your gifts
*Heal trauma from the past and develop a healthier relationship with yourself
*Become more aware of your dreams, your truth, trust in your intuitive guidance   
*Set healthy boundaries for self-care and protection
*Nutrition, cleanse and care for your beautiful body through diet, exercise, habits
*Sacred Tantric Spiritual Perspective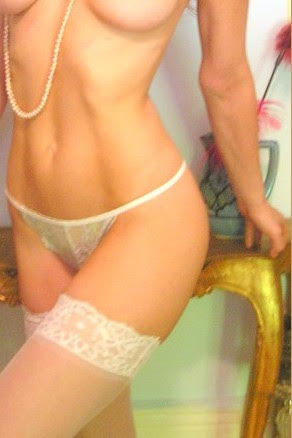 Benefits: Long Term 
🌹Tantra Healing will Gift you with:
*More libidinal, vital, and over-all positive energy
*Deeper pleasure, health, wellness, confidence,
*Cultivate more intimacy, joy, and successes in your Life.
*Deeper, better quality sleep and libidinal drive
*Feeling and looking younger, more vital
*Healthier mind and body will attract you to healthier habits and people
*Creative support for artists
*Experience deeper Passion and Fulfillment Everyday
*Follow intuitive guidance
*Healthier relationships
🌹 A SPECIAL NOTE FOR YOU . . .
MEN: Remember, in most situations where couples are involved it is the man who holds the key to Tantra in sexual relations. Both partners need to be attuned to the Tantric practices, for pure Tantric enlightenment, but it is the man who usually determines the duration of the act. The man must become committed to lengthening the duration of union, a thereby new evolution in the direction of purification and opening. Many men experience low confidence, performance pressure, mental chatter, low blood circulation that often result in physical blocks. In session we work together to help your inner balanced and become more able to commune with the Goddess, or Shakthi in your life.
WOMEN: Many women have difficulty experiencing their bodies and selves as beautiful, divine creations. A vehicle for transcendence. Enlightening the inner Goddess, Shakthi, through Tantric Healing will open up areas that are blocked. We will identify areas of sexual trauma, low body confidence, and help you lift dormant erotic energies. Feeling beautiful no matter your shape, size, age and invigorate the Goddess in You.
Dedicated to the celebration of Sensuality. . . Tantra will help you enliven sluggish and dormant energies in your body, mind, heart, spirit. You will be guided to a new sense of being that will transform your life." xo Dakini Oceana
GO TO 'BOOK A MEETING' in MENU ABOVE
Celebration of Sensuality 💖
60 Minutes: 500
90 Minutes: 600
2 hours: 800
3 hours: 1200
4 hours deep dive: 1600 / 6 hours deep dive: 2400
*I love to offer Day Travel and Travel Companion to your chosen location for a specially designed Sensual Retreat just for You. Discuss with me personally.
*Same day booking are sometimes possible, simply send contact to inquire availibility
*Outcall in NYC area add 150$ for travel expense and time away from studio~ discuss with me.
to learn more about session offerings www.sensualbynaturestudio.com/meeting
"Live wholly, love deeply, laugh often. . . take care of yourself on a regular basis and your life will change for the better. . . let me be a part of that change for YOU. . . always " xo Oceana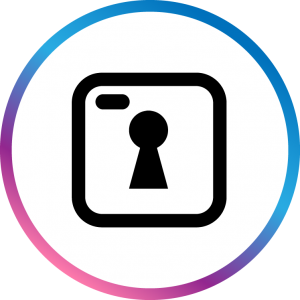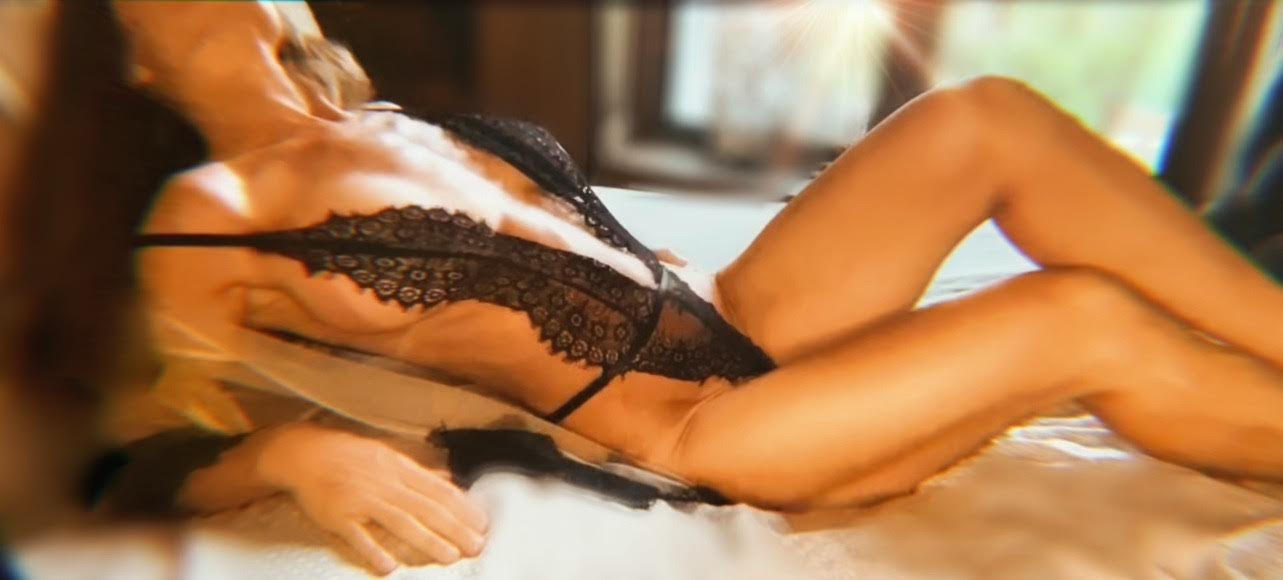 Sensual Tantric Images ~ New posts often! ❤️
Engage in personalized Videos of Artful Tantric Slowness, Guided Inspiration, Sensual Images. Oceana offers a monthly subscription to Only Fans.  "My private space to enlighten your Tantric Arts." Become a member today

To enhance your Tantric path, I gift you complimentary content and teachings on this site. If you are inspired and wish make a contribution to SBN Studio, you are welcome to here. 🌺 Your gifts are appreciated and dedicated to studio growth 🌺