Introducing My New Book
by Dakini Oceana
Introducing a new book on Tantra by Dakini Oceana. A special offering for you seekers who want to journey into the world of Tantra with Dakini Oceana.
Dakini Oceana is a teacher and healer of Tantric Spirituality, Yogic Practice, Sacred Healing, and Intimacy Coaching. She is inspired intuitively and traditionally trained in Integrative MindBody Therapy, Swedish, Esalen, and Lomi-Lomi Bodywork, Reiki Energetic Mastery, Pelvic-Heart Centered Bio-Dynamic Therapy, Auric Breath, Chakra Meditations, Kundalini Yoga, Reichian & Gestalt Childhood Healing Therapy, and holds higher degrees in Freudian/ Jungian Psychoanalysis. Some of Oceana's mentors have been Lloyd Williamson, Carla Tara, Melissa Zwanger, Karen O'Brien, and Betty Carter. Dakini Oceana currently heals and guides privately, teaches workshops, and hosts a blog and radio show titled "Sensual By Nature."
"Tantric Sensual Healing experiences will initiate you into a deeper understanding of your Inner Being, your unlimited capacity for pleasure. . .expand, develop, channel, and upgrade your level of consciousness. . ." Dakini Oceana xo
So, let me ask you. . .
Do you have an innate wish for security coupled by the wish to explore realms of fantasy, surprise, spontaneity and mystery? 
Do you want to let go of routine, daily tasks, break the cycle for a few hours, and feel you visited a private island or personal paradise, a place you can visit again and again?
Do you long to cultivate a deeper, richer way of life while on this material plane?
Do you have a beautiful family, friends, profession that you want to protect and create abundance with and for, and simply desire a safe and freedom filled space to simply let go, rejuvenate while you also learn to give and receive even more love and energy in all you do?  
Heal old wounds, trauma, and calm day to day anxiety?
Do you want to love yourself more? Experience and cultivate presence in all you do, all of life as Divine?  
Welcome to Paradise. . .Welcome to Sensual Tantric Healing with Dakini Oceana. . . 

What is a Dakini?
"Dakini was an honorary title given to women who had the rare ability to help people instantly connect to spirit through their embodiment of divine feminine energy. In the presence of a dakini, people would become spontaneously awakened and set free of the masks that disempowered them. This initiation would enable them to connect with states of divine union and bliss that they had always longed to experience. . ." Khandro Rinpoche (a living lama in Tibetan Buddhism)
Entrusting your path to the care of a Dakini, you embody a sacred  connection to nature and the divine, sensuality becomes a spiritual experience. One body, one mind, one heart, one breath. 
What is Sensual Tantric Healing?
True Tantra is a two thousand year old Sacred Indian Spiritual, Sexual, and Healing Artform. Tantra is not only about better sex (though that certainly will happen); it is sexuality as a sacred spiritual meditative state of being. Though often misinterpreted in the West, Tantra is not all about immediate gratification through sexual satisfaction. Tantra is life affirming and life altering. Tantra practice helps you to shift gracefully from the mind to the heart, from thinking to feeling.
So, this chosen path––if this what you choose to divest yourself in and learn about as a spiritual path for yourself––is naturally one of intuitive and deep visceral growth. We first begin to learn to learn our bodies. To every day, open our senses and breath, loosen our bodies, build up Kundalini energy, and circulate greater, levels of pleasure and Prana, throughout the shushumna channel. Move from mind to open mind, to become more heart and energy vibrant, to open and listen to our intuitive guidance, and ultimately to celebrate the natural expression moving, pulsing through our beautiful bodies, heart, minds, and spirits. Then circulate this joyful freedom and energy, between ourselves and the interconnected force of others.
What is 'learning to be in pleasure?'
In sessions. . . I guide you to engage deeply with your senses. to begin to feel more, to experience richness in presence, to prolong pleasure states. My energetic touch, sweet voice, guide you to deeper breath, calming your nervous system, and expanding subtle energy flow. Presence is the pathway to greater embodied pleasure, Oneness. I always tailor sessions to your needs, and offer various types of sessions for you to explore different feeling states and arousals in the body, spirit. I always help you learn tools that you can bring to your everyday life, to help you be in pleasure, and celebration. This way of being becomes your lifestyle.
"Achieve a "no mind" state—totally "being" in the present moment. Intertwine physical pleasure, spiritual oneness, sacred holding, and meditative calm into your everyday life and lovemaking." ~ Love, Dakini
Slowness. Sensual, Moving, Meditation. . . I love a sensual, moving meditation, shared. This is my latest, most favorite form of commune together. Simply, we sit together in eye gaze, intuitively we begin moving together slowly. . . and from there . . . we co-create a magical dance of intention and surrender, where every moment is flowing with grace, every breath and thought is a prayer, every movement is a choice of letting go, and in every touch, a ritual. The whole body, the holy body, is a sacred temple. It is the intertwining of spirit and matter, creating life. Together we create a space where you become completely present, the body telling you and I where to move, how. . .enabling you to receive exactly the touch you desire. . . Awaken the heart-genital energy connection. . .
Some people who benefit from Tantra sessions. . 
~ Individuals or Couples who desire giving and receiving pleasure and intimacy more deeply
~ Health changes such as healing sexual trauma, recent surgeries, birthing, chemo. . . and need to rejuvenate, connect to body
~ Seekers on a path to deeper connection to Divine through awakening to spiritual and sexual Union within ~Travel often and need to balance, rejuvenate
Health benefits:
Restful sleep. Calm anxiety. Inspire daily body and self-care. Mindfulness & presence.
Open your mind body heart and spirit to limitless lightness.
Deeper awareness of your inner life and longings. Heal trauma.
Alleviate psychical blocks that may stop you from experiencing intimacy and physical sensation. 
"Tantra is a life and body practice. While we will awaken much in one session, a life path for therapeutic, health and growth purposes, is founded in the journey we take together over time. . ." xo Oceana, Dakini, Goddess of Love and Spiritual Development.

Gifted and Trained in Sensual Tantric Healing, Esalen Massage, Sacred Karezza, Breath Rebirthing, Reiki Mastery, Lomi Lomi, Chakra Balancing, Pelvic Heart Connection. Background in Psychotherapy, Hypnosis, Creative Writing/ Journaling.

Welcome to the World of Sensual by Nature . . . This is about You. . .
My Promise to You. . .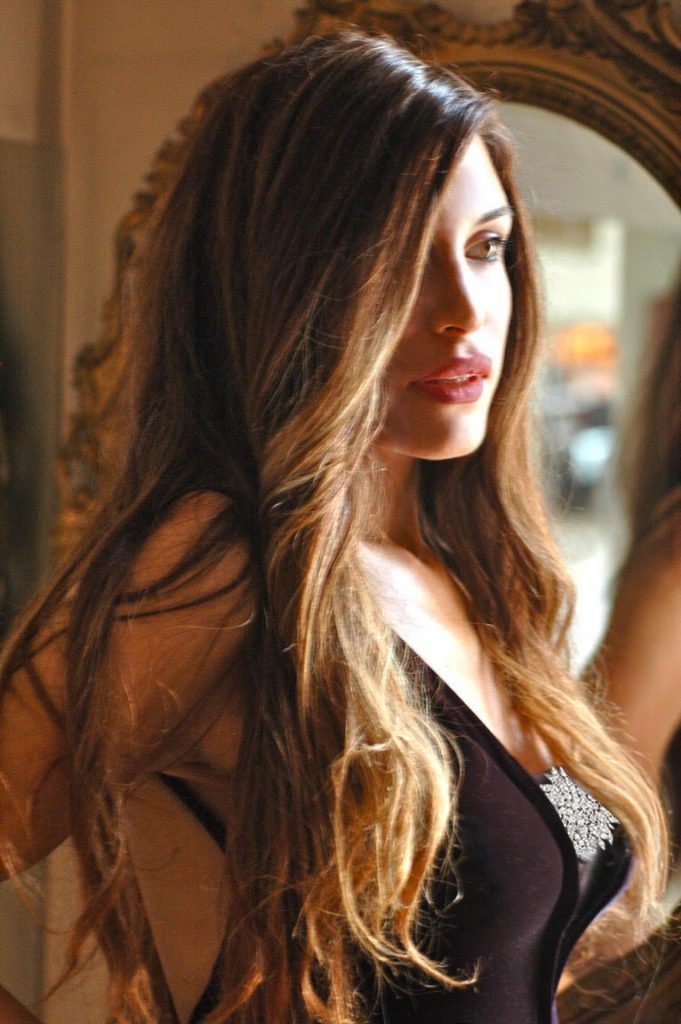 My smile and body are warm, my heart beckons you to calm and open. I always greet you with a meaningful hug, and shared grounding breath. As you step into my beautiful sanctuary for peace and sensuality, You will be taken, and gently guided by me to leave the structure and responsibilities of your busy world behind.
Through gentle talk, breath, touch, and ambience, I will intuitively tune into you, help you feel unconditionally cared for, listened to, inspired. Together, we experience a deep and natural journey, and exist together, in a space where peace and sensuality are One.
A place of Being that I will help you to cultivate, so you can be a most vital power, tour de force, and loving person in this fast paced, often distracted and busy world. It is my honor to guide you to feel passion, energized, to create abundance in every aspect of your life, and to be someone who also inspires the hearts and energies of others. 
It has been said that I am "like an ocean, a depth of sensuality. . . an open channel of love." Goddess Oceana
Welcome to Sensual by Nature Studio
A special, quiet space in New York City
to learn the arts of Sensual Tantric Healing & Sacred Karezza. . .
"Take care of yourself on a regular basis and see how your life transforms. . . Let me be your Goddess of Love."
xo Dakini Oceana
 Blog: Sensual by Nature Blog  |  Sensual by Nature Talks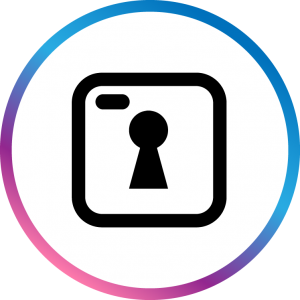 To engage is personalized Videos of Artful Tantric Slowness, Guided Inspiration, Sensual Images.  i invite you to engage a monthly subscription to Only Fans.  A space to enlighten your Tantric Arts. Become a member today
 
To enhance your Tantric path, I gift you complimentary content and teachings on this site. If you are moved to make a contribution to SBN Studio, you are welcome to here.
Sessions Offerings:
1. VIRTUAL FACE TO FACE INTERACTIVE SESSIONS, via FACETIME, ZOOM, SKYPE
VIRTUAL TANTRA Sessions are a beautiful way to experience the inspiring beauty of your Goddess and your SENSUAL TANTRIC HEALING growth.
What do we do VIRTUALLY?
I have cultivated the rare ability to touch you energetically, through my eyes, voice, words and presence. Together we talk, gaze, breath and bring deep pleasure to your entire being. Enliven sluggish and dormant energies in your body, mind, heart, spirit. You will be guided to circulate intense sensual energy, stimulation throughout your body, mind, spirit. 
2. IN STUDIO SESSIONS
Enter my warm, private, upscale, peaceful world, in the heart of New York City. Instantly you will be transported, gently surrounded by luxurious beauty, and guided to health, transcendence as you bask in the sacred glory with me, Oceana.
What do we do together?
Talk, breath, touch, gaze. . . Reach a feeling of Total Lightness, orgasmic energy surging throughout your entire being.
You will be guided to become as relaxed as possible, and to take deep breaths when feelings of intense energy surge. A sensual stimulation  clears your mental, awakens your soul, your spirit and body out of time and place. Healed, energized, in a highly more enlightened way than you have ever felt before.
I ask that you send an introductory email: SensualBynatureStudio@gmail.com . Tell me about you, why you seek my guidance. I will offer that we speak on the phone for a 15 minute intake to discuss and organize meeting. 
Location: New York City near Lincoln Center 
Availability: 7 days a week, 7AM- 11PM
Same day appointments are sometimes possible, I do prefer advance arrangements of course. I generally ask for 20% via Venmo or PayPal to hold your bookings.
INDIVIDUAL SESSIONS: We practice the art of slowing down and really feeling each sensual moment, so longer VIRTUAL TANTRIC or IN STUDIO sessions are beautiful and suggested. Of course, if you have limited time, I do offer the shorter sessions, and you will experience beautiful Tantric Healing. Longer sessions are simply most Enlightening and Transcendent.
I do offer Packages, discussed personally at your suggestion.
60 Minutes: 400
90 Minutes: 500
2 hours: 750
3 hours: 950
4 hours deep dive: 1300 / 6 hours deep dive: 1900
I do Welcome Day Travel Inquiries, Overnight Remote Retreats, and Out-Call Sessions. Please discuss personally.
COUPLES SESSIONS:
90 Minutes: 600
2 hours: 800
3 hours: 1000
4 hours: 1400
HEALTH and WELLNESS Talk Phone Sessions are available
60 minutes: 200
"Live wholly, love deeply, laugh often. . . take care of yourself on a regular basis and your life will change for the better. . . let me be a part of that change for YOU. . . always " xo Oceana
"Beautiful Oceana, You are an open channel of love and have taken me places I never thought possible on this earth. Thank you, from the bottom of my heart. Thank you."
"Goddess, Oceana, I love your mind and body. I remember, in our first meeting as I was leaving I gave you a hug and I held your perfect hourglass, and loved it. In our last meeting, you were on your back, you described and taught me to slowly caress, your perfect body, sculpted shoulders, lovely strong legs and perfect breasts and lovely behind I cannot imagine anyone else guiding me to this kind of sensual enlightenment. I hope you have a blessed week."
"Oceana, you are a true Goddess, who with the slightest wave of her hand and voice, unbeknownst to me, subtly moved the energy body. I am hopeful that I can eventually find my way to total submission, so that the Goddess may show me the way back to divinity."
"Goddess Oceana,
I am in awe and so honored. I have been to Paris and seen the Mona Lisa. I have been to Florence and seen David, but I have never seen someone so beautiful until now. You are wonderment, Thank you so much for sharing your beauty with me. The joy, the smile, the lovely memories are flowing. I can never get enough of you."
"Oceana, There are so many wonderful emotions, memorizes and wonderments that I experienced when I was in your presence. From the moment I saw you in person and that amazing smile you have, which is the kind of smile I often have thought of as it is the kind of smile that last all winter. To your amazing physical beauty as well as your inner beauty which I saw in your eyes to your touch, your words, and the kindness in your heart, it is these reason and more that make it difficult for me to say what it is about you that i am thankful for. In a nutshell, as I take the time during this time of year to truly, ponder and reflect upon my blessing and gratitude that I have experienced, you are at the top of my list. And for this I will always be grateful that you allowed me to experience, your beauty, love and kindness. I cannot say enough about how gifted you are and what a life changer on you have been to me. You have given me a sense of empowerment that only you could. I believe that a person is where they are in life because of others. I am where I am in life which is much better because of you. I am very thankful for you. I hope what I have said makes sense. You are one of the greatest individuals that I have met. I am so thankful, of how safe, non judgemental and a feeling and sense of love and caring when I was I your home. I also am thankful for your honesty.
Don't go changing. You are perfect."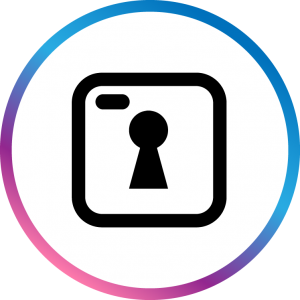 To engage is personalized daily Videos of Tantric Sex, Instructional Tantric Practices, and other inspiring Tantric Images, i invite you to engage a monthly subscription to Only Fans. My private space to enlighten your Tantric Arts. Become a member today
 
To enhance your Tantric path, I gift you complimentary content and teachings on this site. If you are moved to make a contribution to SBN Studio, you are welcome to here.
This error message is only visible to WordPress admins
Write to me. . .
I always offer ongoing email support between meeting for those who visit sanctuary regularly. 
Email: 
SensualByNatureStudio@gmail.com