Meeting. . .
My Sanctuary for Peace and Sensuality. . .
Location . . .
I have a beautiful sanctuary nested on the Upper West Side, Manhattan near Central Park. It is convenient for subway travel and parking. The space has lavish ornate, worldly ambience, candles lit in every corner, and low soothing light, hypnotic pulsing music for your envelopment into peaceful space and sensual Exploration. I provide arrival details after you confirm your appointment. 
Space. . .
I offer a clean and well groomed shower, fresh, organic soaps, linens, and pillows abound. I have a top of the line massage table surrounded in mirrors and candles in the back sanctuary, and a futon on the floor with many pillows in n front of the fireplace in the front sanctuary. Most often for longer sessions we begin in the front and move to the back. Shorter sessions we generally only meet in the back. Wellness sessions are on the floor in front of the fireplace, s we focus on talking there.
Gifts. . .
I always appreciate it when a visitor brings something special for my sanctuary or my body, when they arrive for session, but of course it isn't necessary. If you want to bring something but aren't sure my sizes or tastes, simple feel welcome to ask me . . . I love to be adored. 
I always offer YOU fresh fruits, hot tea and or can filtered water for you. I am always beautifully groomed, and serene for your arrival, completely present for YOU from the moment you enter to departure. . . Sometimes we go over about fifteen minutes in session, if I have the time and of course that is my gift to you. I don't like to rush, or book many meetings in one day. I value YOU, YOUR time, YOUR careful honoring of me, and our special exciting experience together. . . 
Featuring
VIRTUAL FACE TO FACE INTERACTIVE SESSIONS, via FACETIME, ZOOM, SKYPE
Do you want to feel like you visited a private island or personal paradise from the privacy of your own home?
You can be anywhere in the world, in the privacy of your own home, and engage with DAKINI OCEANA in a deeply intimate, sensual, enlightening and transcendent experience. VIRTUAL TANTRA Sessions are a beautiful way to experience the inspiring beauty of your Goddess and your SENSUAL TANTRIC HEALING growth.
What do we do VIRTUALLY?
I have cultivated the rare ability to touch you energetically, through my eyes, voice, words and presence. Together we talk, gaze, breath and bring deep pleasure to your entire being. Enliven sluggish and dormant energies in your body, mind, heart, spirit. You will be guided to circulate intense sensual energy, stimulation throughout your body, mind, spirit. Reach a feeling of Total Lightness, orgasmic energy surging throughout your entire being. Inspire you to discover and further develop Creative and Business pursuits. You will feel touched and held, through and through.
To arrange special time with me~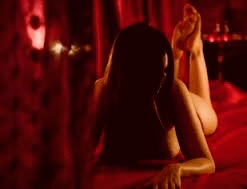 PLEASE EMAIL a Personal Introduction: SensualByNatureStudio@gmail.com
Imagine you are speaking directly to me and want me to know a bit about you, without being too explicit.
*How did you find me?
*What about my gifts interest you?
*Are you having health issues?
*When do you hope to come in?
*Enclose a phone number and best time(s) to call.
I will ask that we speak on the phone for about 10-15 mins to discuss meeting. If we agree to meet, I will ask you to hold your appointment with at least a 20% deposit, we will discuss details on phone.
STUDIO HOURS: 7AM- 11PM Later evening hours are sometimes available. Please feel welcome to ask.
Same day appointments are sometimes possible, but I prefer advance arrangements of course. I do travel, ask me directly about this.
DONATIONS:

INDIVIDUALS~ Men & Women
500/ 90 mins
750/ 2 hrs
950/ 3 hrs
1300/ 4 hrs
1900/ 6 hrs
COUPLES
The shortest session I offer is 90 mins
600/ 90
800/ 2 hrs
950/ 3 hrs
1250/ 4 hrs
HEALTH & WELLNESS TALK & GUIDANCE 
These sessions can be in person or remote. We talk, gaze, breath, and work through whatever your bring to session. Talk only.

200/ 60 mins
300/ 90 mins
400/ 2 hrs
Daka/ Dakini training inquire personally for workshops or individuals.
MEETING SUGGESTIONS:
*In session with me, we focus on slowing down. Allowing for more time is suggested. If you notice, I ask a decreased donation for longer sessions, as I hoe you choose to take significant time to explore and enliven your Being, and for us to deeply connect.
*Many people visit regularly. Making our experience a part of your overall health program is vastly stimulating and will change your quality of life in ways you can't even imagine. for maximum benefits. 
* Wellness Counsel and In Person sessions are a consistent way for us to continue growing together. Consider a few talk sessions on the phone every other or third week, and an longer in-person session every other month, or three.
*I always offer and welcome email engagement between sessions to those who visit regularly. . .
"….take care of yourself on a regular basis and your life will change for the better..let me be a part of that change for YOU…..always " xo Dakini Oceana, Goddess of Love, Sensual Healing, and Karezza
Enter the World of Sensual by Nature. . .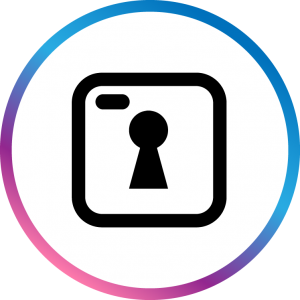 To engage is personalized daily Videos of Tantric Sex, Instructional Tantric Practices, and other inspiring Tantric Images, i invite you to engage a monthly subscription to Only Fans. My private space to enlighten your Tantric Arts. Become a member today
 
To enhance your Tantric path, I gift you complimentary content and teachings on this site. If you are moved to make a contribution to SBN Studio, you are welcome to here.