Women Tantric Healing Sessions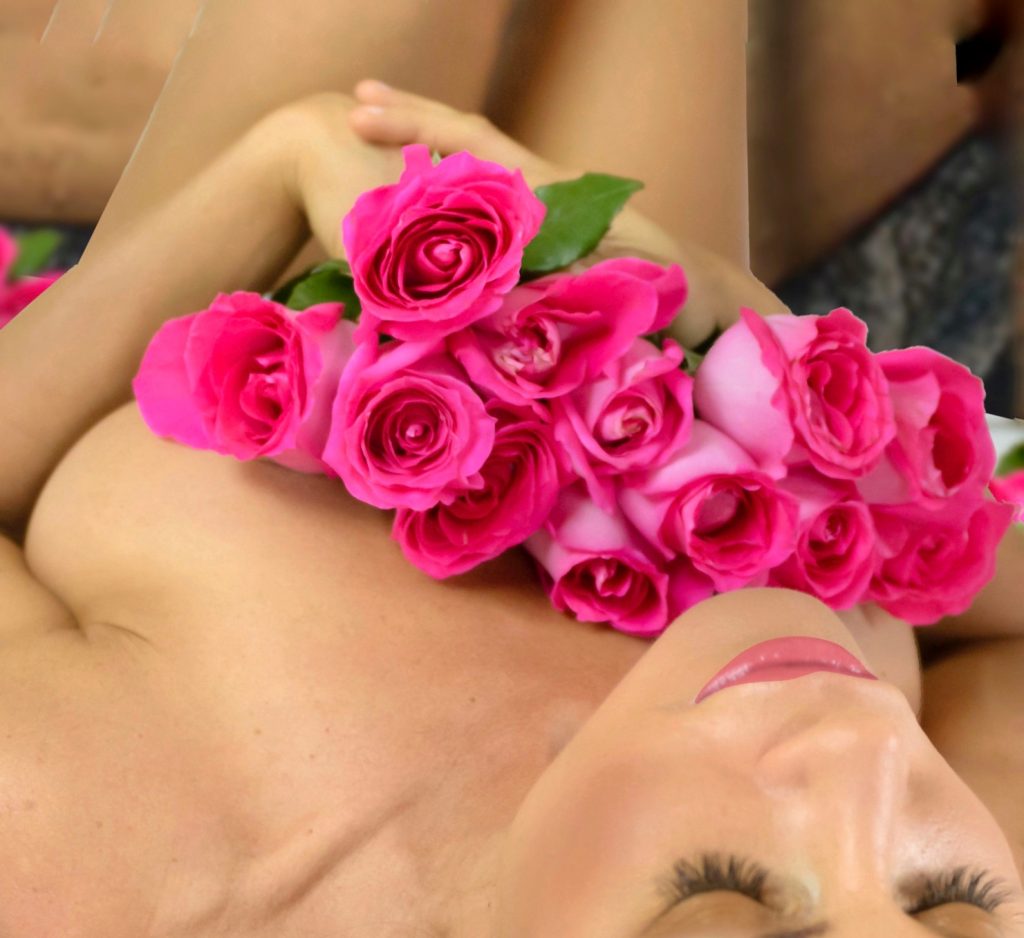 Let's begin this celebration of YOU!
. . . Blossom. . . Many women feel more comfortable giving than receiving. I am here to help inspire Your Inner Goddess. The most beautiful, divine wisdoms, awarenesses, and gifts you have inside of you, that perhaps don't get appreciated and celebrated enough by you or others your daily life. As we explore and awaken your inner Goddess, you learn ways you can know your body, mind and hearts so well, that you can inspire others to celebrate you the way that you want to be celebrated! Yes!
In session . . . I first like to spend some time tuning together through eye gazing, guiding you through somatic breath. Sessions focus on guiding you to open move beyond self-conscious thought, fear of being exposed or asking too much, fear of the unknown or total pleasure, and healing the many deep-rooted feelings of shame, trauma and loss of power so many women have learned through social conditioning. Let's shed all that. . . In session together we develop a union of mind, body, spirit through a range of movement and touch that open your heart, mind, body, soul and sensual connection to your Self.
Though Balancing your body energy with Bio-Dynamic Chakra Breath, Somatic Opening, and Tantric Sexual Energy practices I will guide you to connect your Yoni and Heart Energy. You will learn the many stages of circulating Sacred Energy throughout your visceral being, and cultivate more pleasure in your daily life and sexual experiences. Open your ability follow intuitive guidance, cultivate confidence, intimacy and successes in your Life.
. . . Here is an overview of what I can teach you as an individual. . .
• Sacred Tantric Spiritual Perspective
• Honoring your Body
• Mindfulness, Sensual Breath
• Pleasure Focus
• Heart Opening
• Opening Blocked Energy through Chakra Balancing
• Emotional Atttunement/ Expression
• Tantric Energetic Awakening, Sexual Energy Circulation
Benefits. . .
*Relationship Growth
*Enjoy deeper, better quality sleep and libidinal drive
*Calm anxiety, reduce numbness in body, open sensory experience
*Healthier mind and body will attract you to healthier habits and people
*Develop emotional awareness, self acceptance, value in your gifts
*Develop healthy boundaries for self-care and protection
*Nutrition, ways to calm your nervous system, stimulate your sensual receptors, cleanse and care for your beautiful body through diet, exercise, emotional and life pattern
*Creative support for artists
*Healing from birthing, surgery or injury
*Heal trauma from the past and develop a healthier relationship with yourself
*Become more aware of your dreams, your truth, trust in your intuitive guidance
*Experience deeper Passion and Fulfillment Everyday
Mothering Support; Pregnancy or Post Birth
I offer sessions for women who are pregnant or recently gave birth. These sessions are tailored around reducing swelling, anxiety and raising vital body energy through breath and relaxation techniques. As poor circulation to certain areas of your can produce uncomfortable symptoms, and breast scarring caused by previous surgery and/or trauma can cause painful syndromes and obstruct blood and lymph flow, breast and body organ wellness becomes increasingly important during these times in Life. I offer specific healing techniques that will increase lymph and blood flow and develop a deeper relationship between you and your own Inner child.
. . . Here is an overview of how I can help you as an individual. . . please be sure to clarify what you wish to learn or work through in a healing capacity if you have specifics. In my sessions you will learn:
*Tantra yoga practice
*Chakra balancing
*Guided Kundalini breath for relaxation, and birthing
*Mantras for manifestations and healing trauma
*Support you emotionally through the vast array of feelings experienced during and post pregnancy
*Guided journaling & Gestalt therapy
*Talk through goals and create ways to manifest with more focus
*Help you voice deep, hidden feelings
*Develop a healthy mind, body, heart connection in you, your partner, your child
Special Dakini and Daka Training
Please contact me if you are a healing practitioner who wants to learn to work with people through Sacred Tantric Spiritual Perspective and Practices. I honor for work and have trained several men and women to become provides of this Ancient, Sacred Service.
"Live Wholly, Love Deeply, and Laugh often. . . " . . . xo